Castor oil is available since a very long time, and has been widely used for medicinal purposes across Africa, the Indian subcontinent and the Mediterranean basin. It is one of the first vegetable oils to be used for industrial purposes because of its high viscosity and lubricating property. It also has many wonderful uses that it deserves a place in every home.
1) Castor oil for hair growth
Use castor oil to make your hair grow faster! Massage warm castor oil onto your hair and scalp and it will improve the blood circulation, promoting faster hair growth. The oil has omega-6 fatty acids, which is good for hair and skin. If you find castor oil too greasy, then you can mix castor oil with coconut oil.
2) Castor oil for dandruff and dry scalp
Castor oil has anti-fungal and anti-bacterial properties. Warm castor oil massage will clear up dandruff and dry scalp. A simple hair mask: mix 1 tablespoon of castor oil with 1 tablespoon of olive oil and add lemon juice. Apply the mask on the roots of your hair and leave it on for about 30 minutes before shampooing and conditioning.
3) Castor oil for split ends
Apply castor oil on the ends of your hair 30 mins before shampooing. It will help eliminate split ends.
4) Castor oil for thicker and longer lashes
If you want to have longer and thicker eyelashes then apply castor oil on your lashes every night before bed. In a couple of weeks you will see the results. You can use an empty mascara bottle, put castor oil into it and then apply using the applicator.
5) Castor oil for thicker eyebrows
Apply some castor oil into your eyebrows every night before bed and it will thicken your eyebrows.
6) Castor oil for stretch marks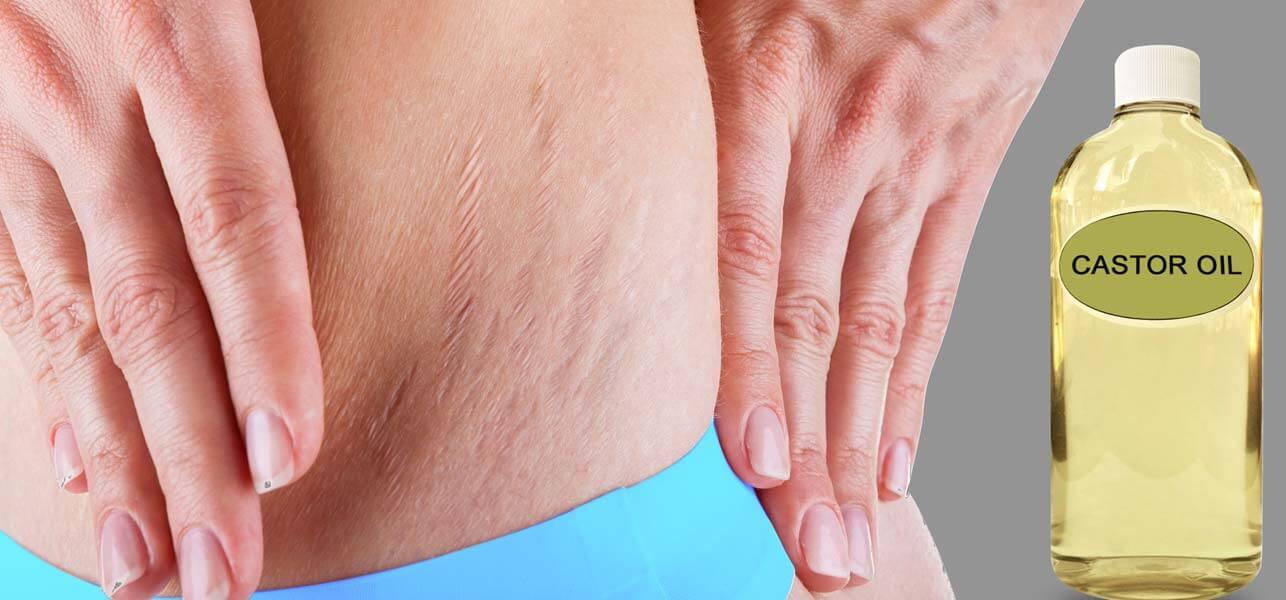 Applying castor oil directly onto the stretch marks will help remove them quickly and easily.
7) Castor oil for scars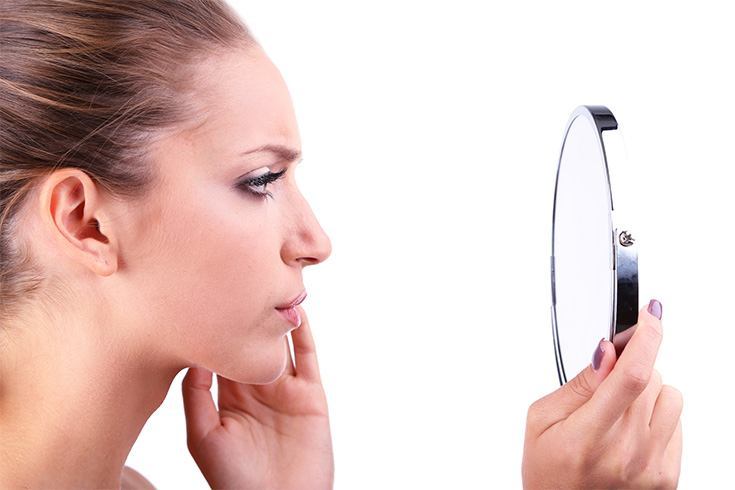 If you have a scar from an old injury, acne or anything, you can use castor oil on it. The fatty acids in the oil penetrate into the skin layers over the scar tissue and erases it. Slowly, but surely, you will get rid of the scar permanently.
8) Castor oil for massage
Castor oil helps in eliminating joint and muscle pain, relaxing muscle tension, digestion and blood circulation. These qualities make it ideal to be used in massage therapy.  Massage it on your body and face and leave it overnight to do it's magic. It deeply moisturizes the skin.