Finally, it's your day today and I don't know how to make you the happiest but I will make sure that I do so. And guess what, this is the first gift for today because you told me I write quite well, so, lemme use this talent to make you smile for a little while! :p
HAPPY BIRTHDAY ANONDO!!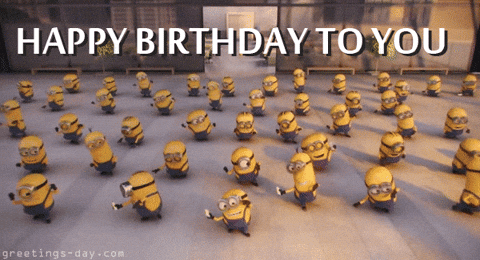 First of all, thank you so very much for everything you did/do for me, for being there with me every time, for being the best boyfriend possible, for being just like me, for being a part of me. Thanks a lot!
Cheers to all the good times we have shared! You mean so much to me and I love you! You're way too much important, yes, right, way too much.
It is so exciting that on this day, 21 years ago, you were born and thank god it has happened, else, I would never have met such an amazing human. You're the best, trust me, you are!
You have made every possible efforts to make me smile, the best part is that you're taking me to Justin's concert. You are actually the best! *crying happily*
I would have added many pictures but this blog can't handle the load hahaha! You know right! So, here's a birthday song for you:
Happy Birthday to you,
Happy Birthday to you,
Happy Birthday dear Anondo,
Happy Birthday to you!
Hehehe, sorry, not a song-writer! But my love for you is real. Now, it's really getting hard to add more words to this blog, I don't know what to write but 'This life is a small journey that I would like to travel with you because traveling with you is fun.'
A very Happy Birthday once again!
XOXO